CBD, an all-natural anti-inflammatory product is sweeping across the globe, becoming a staple in many europeans daily wellness routines. If you live in Greece or plan to visit there soon you may be curious; is CBD legal in Greece?
Below we cover all you need to know about buying CBD in Greece.
Is CBD Legal in Greece?
When it comes to Greece's regulations around hemp products, they follow the guidelines established by the EU. This means that CBD derived from hemp is fully legal, so long as it contains less than 0.2% THC in the final product. A lack of THC ensures that the products will not come with any psychoactive effects.
This means products can be purchased online and imported from any country following the same guidelines. It is also possible to request a prescription for medical cannabis in Greece, and even products containing more than 0.2% THC have been decriminalized and are only punishable with a fine.
For consumers the laws are relatively clearcut, however for businesses cultivating and manufacturing hemp-based products there are somewhat more complex laws to keep in mind.
Producing and Selling CBD in Greece
Perhaps you are interested in starting your own CBD business in Greece? In many cases this can save a lot of time and money, rather than paying expensive fees for importation of pre-made products from other countries.
Further permitting is required to legally work with hemp or cannabis plants in Greece. To learn more about the legal framework for industrial and medical cannabis in Greece, visit this legal guide.
Importing CBD to Greece
Alternatively, you may just be looking for pre-made products from reputable sources around the UK and EU. Assuming that the brands you have selected meet the EU's requirements for CBD products, it is safe to say that you can import all types of CBD products (i.e. vapes, cosmetics, and edibles).
Exploring pre-made products is a great way to access safe CBD that has been vetted by organizations like the Food Standards Agency (FSA), even if it has yet to be tested in Greece. Many of these products are listed on a published database created by the FSA, to confirm what brands are adhering to best practice standards.
Access like this has catapulted the CBD industry towards innovation in product development. You can now choose from a variety of products ranging in different effects.
Safety when shopping for CBD
Even though CBD is relatively easy to source, it's important to know what makes a CBD product safe and effective. As regulations shift, we are still establishing standards in testing and safe dosing techniques. This makes it crucial that consumers know how to properly shop for CBD.
When exploring a new CBD brand, you MUST check:
Has this product been third-party tested?
Are the test results available on the company's website?
What are the active ingredients (does it contain THC, or other cannabinoid that may alter its effects?)
Has this product been tested for contaminants? (Heavy metals, pesticides)
What is the potency of CBD? Is this within a safe or effective range for use?
And of course, it is always best to consult a medical professional before trying CBD for the first time. To learn more, check out our article on selecting the best CBD product for you.
<center>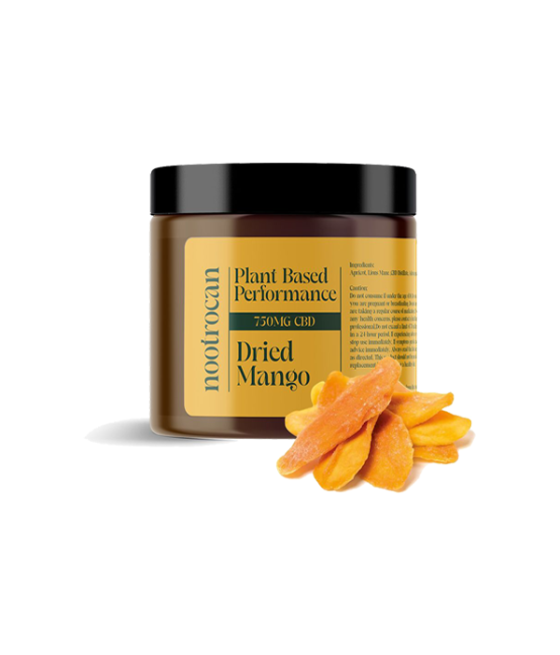 375mg Full Spectrum CBD Nootropic Dried Fruits - 150g by Nootrocan
Snack smarter with Nootrocan's 375mg Full Spectrum CBD Dried Fruits. Experience cognitive enhancement with 375mg infusion of ...
</center>